Consider a Smile Makeover This Summer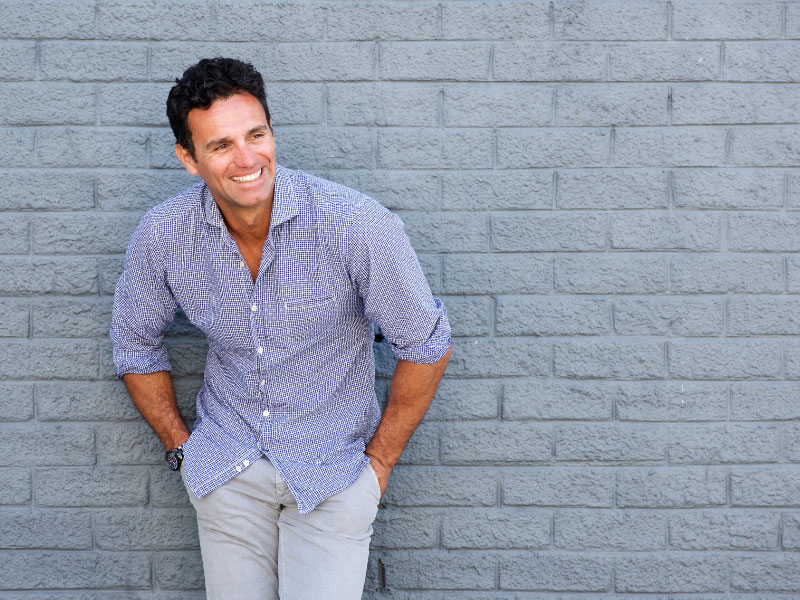 Welcome to our dentistry blog, where we explore considering a smile makeover this summer. With the warm weather and many social events, summer is the perfect time to enhance your smile and boost your confidence. Whether you're from Edgewater, Orange City, South Daytona, Titusville, Lady Lake (The Villages), or DeLand, our team at Universal Smiles Dentistry is here to assist you in getting the smile of your dreams. This blog will cover the topic of smile makeovers, the significance of dental implants in enhancing your smile, the role of periodontics in oral hygiene, and the advantages of selecting a trustworthy family dentist. Get ready to discover the secrets to a radiant smile just in time for summer!
The Power of a Smile Makeover
A smile makeover is a comprehensive and personalized dental treatment plan that combines various cosmetic procedures to enhance your smile's appearance. It typically involves a combination of treatments such as teeth whitening, dental implants, orthodontic procedures, veneers, and several others. A smile makeover aims to give you a confident and radiant smile you can be proud of. It is a popular option for correcting dental imperfections such as misaligned, cracked, or discolored teeth. It is a comprehensive approach that addresses multiple aesthetic concerns, such as tooth discoloration, misalignment, chips or cracks, and gaps between teeth. A smile makeover is not only about aesthetics; it can also improve oral health and function. Let's explore some of the procedures commonly involved in a smile makeover:
Dental Implants for a Complete Smile
Dental implants replace missing teeth and restore smile functionality. Whether you have a single tooth or multiple missing teeth, dental implants offer a natural-looking solution. The implants are surgically put into the jawbone, providing a sturdy foundation for prosthetic teeth such as crowns, bridges, or implant-supported dentures. With dental implants, you can have the ability to eat, speak, and smile confidently.
Periodontics: The Foundation of Oral Health
Periodontics is a field of dentistry that focuses on preventing, diagnosing, and treating gum diseases. It plays a crucial role in maintaining oral health and supporting the longevity of your smile makeover. Periodontal health is essential for the success of dental implants and other cosmetic procedures. Suppose you have gum disease or other periodontal issues. In that case, our team of experts at Universal Smiles Dentistry can provide effective treatments to restore the health of your gums and supporting structures.
Choosing a Trusted Family Dentist
When considering a smile makeover, it is vital to choose a trusted family dentist who can guide you through the process and ensure optimal results. A reliable family Edgewater dentist has the expertise and experience to assess your unique dental needs, create a customized treatment plan, and perform the necessary procedures. They will take the time to understand your goals and concerns, answer your questions, and provide compassionate care throughout your smile makeover journey.
At Universal Smiles Dentistry, we are proud to be a trusted family dentist serving Lady Lake (The Villages), DeLand, and surrounding areas. We have a team of professionals who can help you achieve a beautiful smile. Our doctors are members of the American Dental Association, and the American Academy of Cosmetic Dentistry. With our expertise in dental implants, cosmetic dentistry, and periodontics, we can provide comprehensive smile makeovers tailored to your needs. Our state-of-the-art facilities and patient-centered approach ensure you receive quality care in a comfortable environment.
The Benefits of a Summer Smile Makeover
A smile makeover can bring numerous benefits to your life, particularly during summer. Here are a few reasons to consider a smile makeover this summer:
Boosted Confidence
A beautiful smile can significantly enhance your self-confidence, making you feel more comfortable and at ease in social situations. With a smile makeover, you can confidently show off your radiant smile at summer gatherings, parties, and vacations.
Improved Oral Health
A smile makeover focuses on aesthetics and addresses underlying oral health issues that may affect your smile. A smile makeover can improve oral health by addressing gum disease, tooth decay, or misalignment. This process can positively impact your long-term well-being and reduce the risk of future dental problems.
Enhanced Functionality
A smile makeover is not just about appearance; it can also improve the functionality of teeth and bite. Dental implants, crowns, or orthodontic treatments can correct bite issues, improve chewing efficiency, and restore proper alignment. This change can make enjoying your favorite summer foods easier and ensures you can fully savor the season's flavors.
Long-lasting Results
One of the significant advantages of a smile makeover is that the results can be long-lasting with proper care. Many cosmetic dental procedures are durable and resistant to staining or discoloration. By following good oral hygiene practices and scheduling regular check-ups with your family dentist, you can enjoy your new smile for years.
Confidence for Special Occasions
Summer is a time for special occasions such as weddings, reunions, or vacations. These events often involve capturing beautiful memories through photographs. With a smile makeover, you can feel confident and camera-ready, knowing your smile will be radiant and captivating in every picture. Your smile will become an asset that enhances your overall appearance and allows you to enjoy these special moments fully.
Improved Overall Quality of Life
A smile makeover can positively impact your overall quality of life. Feeling confident about your smile can improve relationships, boost professional success, and enhance social interactions. A beautiful and healthy smile can also contribute to a more positive self-image, increasing happiness and overall well-being.
Schedule Your Summer Smile Makeover Today
When you're willing to transform your smile and make this summer one to remember, contact Universal Smiles Dentistry to schedule a consultation. Our experienced team of dental professionals will assess your dental needs, discuss your goals, and create a personalized treatment plan for your smile makeover. Whether you require dental implants, cosmetic procedures, or periodontal treatments, we have the expertise and state-of-the-art technology to deliver exceptional results.
As a trusted family dentist serving Edgewater, Orange City, South Daytona, Titusville, Lady Lake (The Villages), DeLand, and the surrounding areas, we can provide comprehensive dental care for all ages. Let us help you achieve a stunning and confident smile that will make this summer unforgettable.
Please login to publish a comment.
Comments (0)