S. Gopal Sirivolu, DDS, MS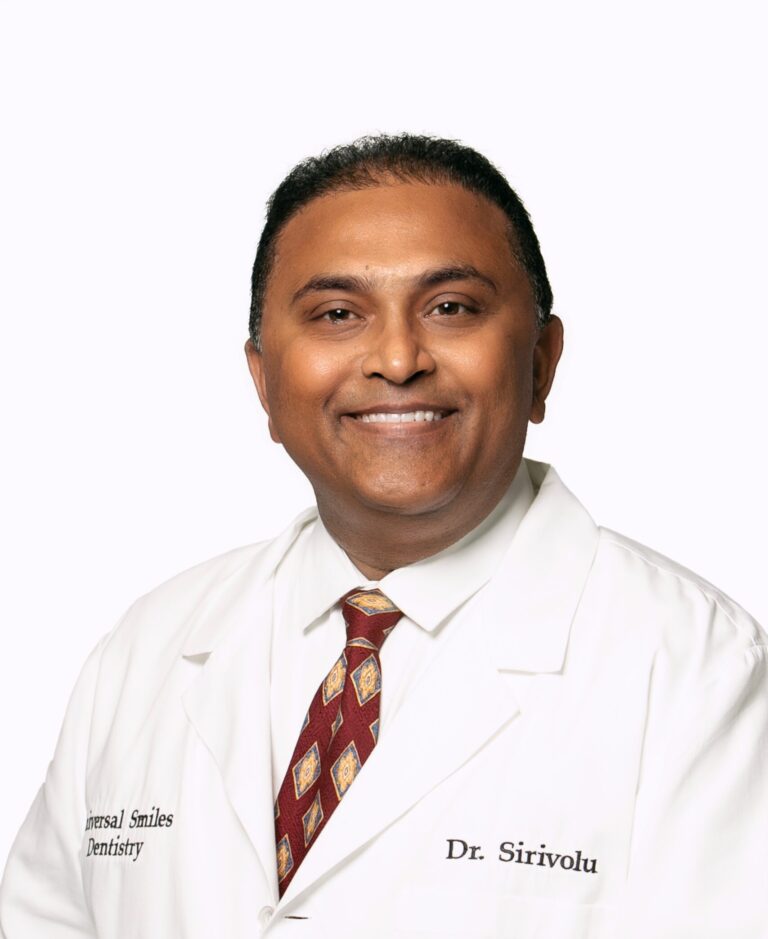 Dr. S Gopal Sirivolu is the founder and the Dental Director at Universal Smiles Dentistry PA. Dr. Sirivolu excels in all aspects of dentistry and has been a respected General and Implant Dentist at USD PA for over 16 years. His PURPOSE is to help his patients live longer with a higher QUALITY of LIFE by providing top QUALITY DENTAL WORK.
Dr. Sirivolu graduated with highest honors from the University of Health Sciences, India in 1993 and completed his Advanced Standing graduate program at the University of Southern California, Los Angeles in 2000. Dr. Sirivolu combined his advanced education and state-of-the-art technology at USD PA to offer the highest level of oral care. His goal is to eradicate dental disease from society by providing healthy teeth and gums for a lifetime. He continues to keep himself abreast of any advances in the field of dentistry and updates his skills in order to provide excellent care. Dr. Sirivolu and his team believes in adapting and implementing the modern technologies for better patient care such as Itero 5D plus for intraoral scanning for Invisalign, implants, crowns, bridges, removable dentures, etc.
His team firmly believes in the 4C's of Customer service:
COMMUNICATION
CARING
CLEANLINESS
CRAFTSMANSHIP
He believes that a one-on-one approach helps achieve wonderful esthetic results. He also compassionately assists those with varying concerns about matters of longevity, health, and fears about dentistry.
Dr. Sirivolu is a member of The Academy of General Dentistry, American Dental Association and Florida Dental Association. He is very actively affiliated with various organizations such as "Tooth Fairy" (supporting Children's Oral Hygiene, preventing cavities and gum disease), Autism Society of America, Volusia county schools, Seminole High School, and the Oviedo High School Soccer Team. Dr. Sirivolu serves on the board of directors and trustees of Chinmaya Education Foundation. In his free time he enjoys reading books, watching movies on Netflix, playing golf with his son and traveling with friends and family.
Sharon Day O'Steen, DMD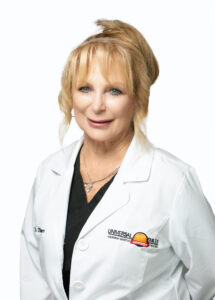 Dr. Sharon Day O'Steen has been with us since 2019. She started her dental career in 1969 as dental assistant, went back to school and became a registered hygienist. After that she graduated from the University of Florida in 1996 as a general dentist. Dr. O'Steen also graduated from the Beauty Institute and specializes in Botox and Juvederm treatments. She loves her patients to death! She is very compassionate and understanding with everyone's individual needs. From start to finish, Dr. O'Steen is with them 100% on their journey to healthier smiles. Dr. O'Steen's favorite is cosmetic dentistry because she is a part of their transformation and is able to see how happy her patients are when they are finished.
Sravanthi Tapal, DDS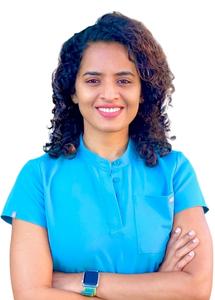 Dr. Sravanthi Tapal is a graduate from Columbia Dental School in New York. She has 2 years of dental experience in the United States working on cosmetic dentistry, bridges, crowns, root canals, extractions, restorations and single unit implants. She received her Masters in Public Health from Johns Hopkins University. She has an additional two years experience in India after finishing dental school. She chose dentistry where she could explore the artistic and empathetic side of herself to bring beautiful smiles to her patients and to ease their pain. She enjoys interacting with different kinds of people. The area of dentistry is vast, from placing a small filling to full mouth rehabilitation. Hence, She loves working as a general dentist where she would never be bored. She is excited to finally live in the sunshine state and she is sure her pup will be equally excited. Apart from dentistry, she loves crossfit and staying fit. Fitness is more discipline-oriented for her, rather than a mere workout. And we need discipline to succeed in reaching our goals.
Haider Alramli, DDS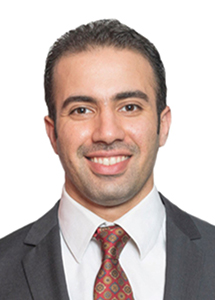 My name is Haider Alramli and I am very passionate about dentistry and oral health care. I dedicated my time and efforts to pursue my goal and in 2010 I graduated with a Bachelor degree in dental surgery from Egypt. Following that, I decided to do an internship to further my knowledge and skills before working in a private practice. In 2012, I moved to the United States and I had to go through dental school one more time, which I did at Loma Linda University in California, graduating with a DDS in 2016. After that, I moved to Texas where I practiced in a privately owned dental office.
I have a passion for dentistry and I strive to deliver optimum oral health care for my patients. I am continuing to further my knowledge and experience by becoming a specialist in Periodontics and Implant Surgery. During my residency program, I decided to invest more of my time in performing clinical research to investigate healing of dental implants and bone augmentation to help provide the best care for humanity. I graduated with high honors and a master degree in periodontics and dental implant surgeries.
Amber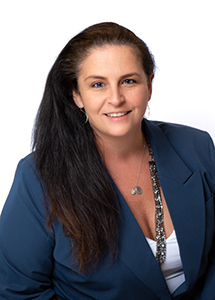 General Manager
Amber is a Volusia County Florida native. She started her career in dentistry 15 years ago as a receptionist and moved into dental assisting, where she received her expanded functions certification from University of Florida "Go Gators". Amber started with Universal Smiles Dentistry as a scheduling coordinator and worked her way up to the general manager. Amber has completed the Power Program with MGE management experts to improve her ability to manage a great company that helps patients. Amber loves her job and pride herself in a smoothly running productive company that strives to help people maintain great oral health and beautiful smiles.
When not at the office, Amber loves the beach, boating, motorcycles, football, and especially spending time with her three children and three grandbabies.
Ashley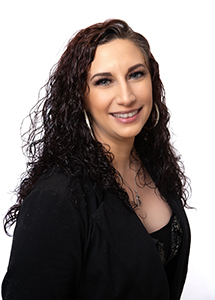 Treasury Administrator
Ashley has been in the dental field for 12 years. Early on, she always had an interest in the dental field after experiencing a fellow cheerleader who broke her tooth at practice. Her first thought was wondering how they're going to fix that. This has since turned into a passion of hers where we can help others get healthy and boost their confidence and self esteem through their smile. In her dental career she has developed from beginning as the doctor's assistant, to front desk coordinator and now your Office Manager. In her personal time, she enjoys riding her motorcycle with her husband and friends, dancing and singing karaoke.......of course not very well but it is always entertaining. She always likes discovering new adventures around the community and supporting small businesses. Her favorite quote is that a smile is a curve that sets everything straight.
Janet
Dental Hygienist
Janet has been working as a dental hygienist for the past 33 years. Her career in dentistry started by working as a dental assistant for seven years before graduating from Valencia Community College. She truly loves her work and enjoys creating and maintaining every beautiful smile that enters the office.
Outside of work, she enjoys traveling and actually considers that her new part-time job! She also loves being around her family and spending time with her three grandchildren.
Mahe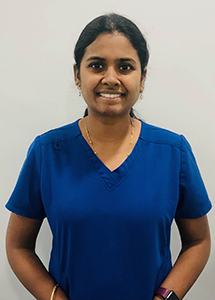 Dental Hygienist
Mahe graduated as a Dentist in India in 2008. She has about 15yrs experience in dentistry. She enjoys working with her patients, creating beautiful and healthy smiles. She has been with Universal Smiles since 2022. She is always learning new skills and techniques. She has alot of experience working in community practices. She loves educating her patients on the importance of proper oral hygiene, advocating for overall health and beautiful smiles. Apart from work, she loves spending time with her family and traveling around with them.