S. Gopal Sirivolu, DDS, MS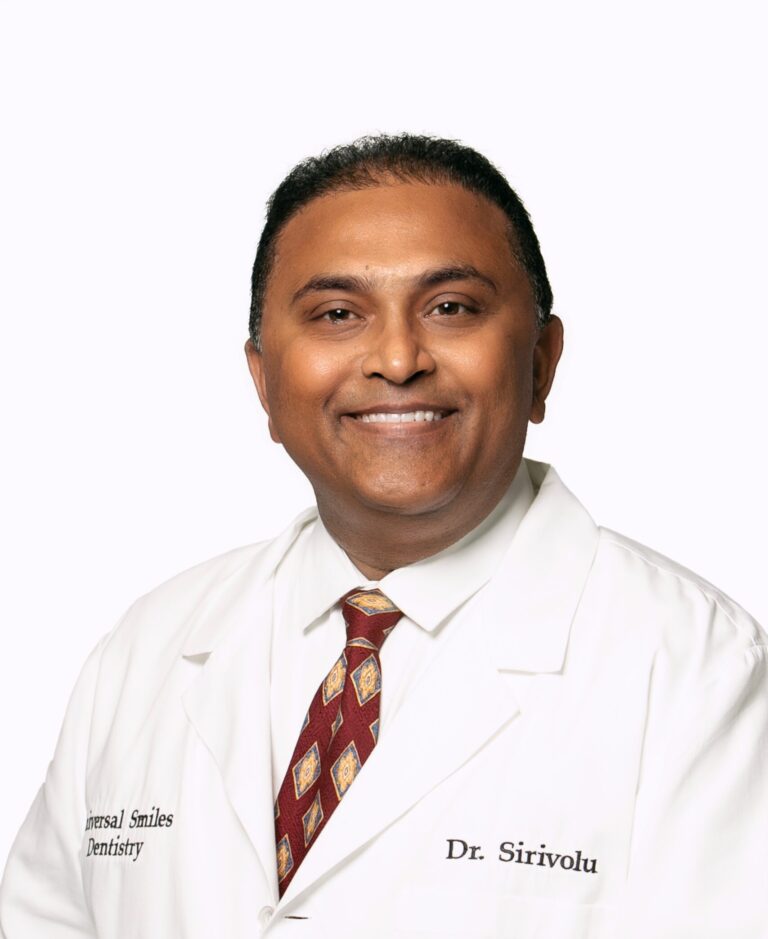 Dr. S. Gopal Sirivolu is the CEO and Founder of Universal Smiles Dentistry. Dr. Sirivolu graduated from the prestigious Government Dental College and Hospital, at the University of Health Sciences, Hyderabad, India in 1993 with a bachelor's degree of dental surgery. During his training at GDCH, Dr. Sirivolu presented several papers at national and international conferences and was awarded the Pierre Fauchard Academy "Outstanding Dentist in the Country" award in 1993.
Besides having several distinctions and gold medals in his academic curriculum, Dr. Sirivolu always wanted to help people in the form of community service by conducting medical/dental camps in rural areas and oral cancer screenings for children and adults. Dr. Sirivolu came to the United States in 1995 and was trained under renowned implant educator Dr. Jack Hahn in Cincinnati, Ohio, while pursuing his masters in Healthcare Planning/Administration. His master's thesis at University of Cincinnati, "Integrated Healthcare Networks" was awarded a federal grant by the Bureau of Primary Healthcare in Washington, D.C., in collaboration with the Southern Ohio Health Services Network serving 18 underserved counties in Ohio.
Dr. Sirivolu pursued his dreams of becoming a restorative dentist at the prestigious University of Southern California School of Dentistry through its Advanced Graduate Restorative Program in Los Angeles. After graduating from USC, he relocated with family to Orlando, Florida and ever since he has been in private practice seeing patients all over the world to help them in full-mouth rehabilitation with same-day implants. His office was featured as the best office in the country and offers state-of-the-art technology. To combine his interests in providing quality dental care and making it affordable to the community, he established Universal Smiles Dentistry in 2012. Universal Smiles Dentistry proudly serves Orange, Seminole, and Volusia counties with its two locations. As a Founder and CEO of the group practice, Dr. Sirivolu's vision is to grow the size of the practices by providing comprehensive quality dental care at an affordable cost.
In his free time, Dr. Sirivolu enjoys spending time with family and friends and doing activities such as chess, tennis, music, and watching George Lucas' Star Wars movies. He is also a member of the American Dental Association and the Florida Dental Association.
Sharon Day O'Steen, DMD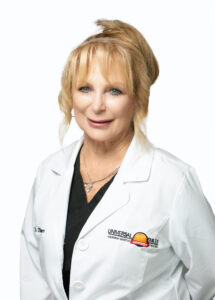 Dr. Sharon Day O'Steen has been with us since 2019. She started her dental career in 1969 as dental assistant, went back to school and became a registered hygienist. After that she graduated from the University of Florida in 1996 as a general dentist. Dr. O'Steen also graduated from the Beauty Institute and specializes in Botox and Juvederm treatments. She loves her patients to death! She is very compassionate and understanding with everyone's individual needs. From start to finish, Dr. O'Steen is with them 100% on their journey to healthier smiles. Dr. O'Steen's favorite is cosmetic dentistry because she is a part of their transformation and is able to see how happy her patients are when they are finished.
Ashton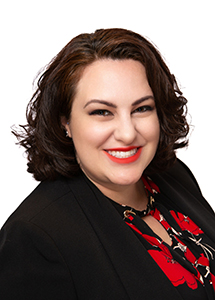 Office Manager
Ashton has been with Universal Smiles since 2017. Ashton grew up in the Edgewater/ NSB area and has been in the dental field since 2008. Until 2017, she worked as an orthodontic dental assistant. She loves helping our patients transform their smiles and being a part of their journey.
Outside of the office, Ashton is a dog-mom to her Springer Spaniel, Jackson.
Janet
Dental Hygienist
Janet has been working as a dental hygienist for the past 33 years. Her career in dentistry started by working as a dental assistant for seven years before graduating from Valencia Community College. She truly loves her work and enjoys creating and maintaining every beautiful smile that enters the office.
Outside of work, she enjoys traveling and actually considers that her new part-time job! She also loves being around her family and spending time with her three grandchildren.