Amber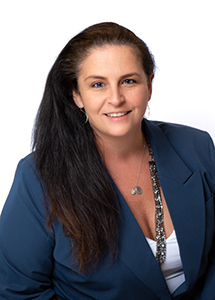 General Manager
Amber is a Volusia County Florida native. She started her career in dentistry 15 years ago as a receptionist and moved into dental assisting, where she received her expanded functions certification from University of Florida "Go Gators". Amber started with Universal Smiles Dentistry as a scheduling coordinator and worked her way up to the general manager. Amber has completed the Power Program with MGE management experts to improve her ability to manage a great company that helps patients. Amber loves her job and pride herself in a smoothly running productive company that strives to help people maintain great oral health and beautiful smiles.
When not at the office, Amber loves the beach, boating, motorcycles, football, and especially spending time with her three children and three grandbabies.
Myrna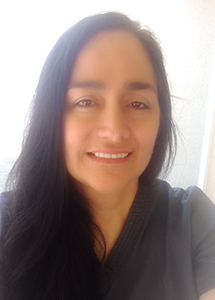 Registered Dental Hygienist
Myrna has been a registered hygienist for 23 years now. She graduated from Detroit Michigan in 2000. She moved to Florida in 2001 and loves it here. She has been married for over 30 years and has 3 kids, 3 step children, and 7 grandkids. She chooses to be a dental hygienist because she loves to educate the patients on oral hygiene and health and watch the change in their confidence and overall health. She is happy to be a part of Universal Smiles Dentistry to continue with their purpose and goal to provide healthy smiles in a comfortable environment for all.