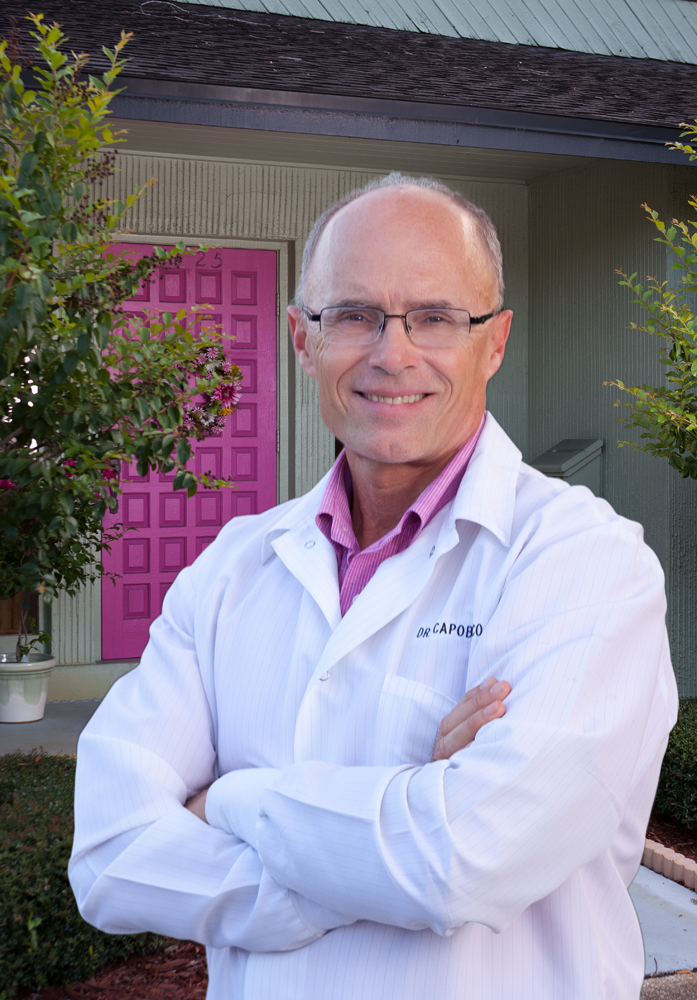 Dr. Arnold Capobianco, DMD
Dr. Arnold Capobianco graduated Tufts University School of Dentistry in Boston, Ma. He completed a prestigious General Practice Residency program through the US Army . He proudly served his country for 5 years before relocating to Titusville, Fl.
Dr. Capobianco believes in striving to achieve excellence through continuing education. He logs many hours each year to keep abreast of the newest technology and latest advances. He has studied under many world renowned dentists in order to elevate his skills and expertise.
He is a member of American Dental Association, Brevard Dental Society, Central Florida District, Fellow in the Academy of General Dentistry.
Dr. Capobianco is a General Family Dentist. He enjoys all phases of dentistry especially SMILE MAKEOVERS.
Dr. Capobianco's commitment is to his community where he has lived with his wife Joanne and raised 4 children over the past 28 years. With 12 grandchildren, he enjoys working with kids too!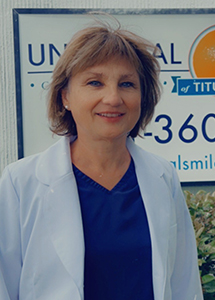 Dr. Lina Poskus, DDS
For over 20 years, Dr. Lina has taken multiple continuing education courses and gained extensive knowledge in dealing with and treating all different kinds of dental cases. For Dr. Lina, dentistry brings together all things she loves: aesthetics, creativity, problem-solving and most of all, providing an important service to the community. She has led multiple dental office teams in the Chicago suburbs, and has treated patients of all ages at family practices. She loves working with patients and does her best to make their experience as comfortable as possible.
Dr. Lina speaks English, Russian, and Lithuanian. She is married and has 2 children. In her free time she enjoys going for long walks, traveling, reading, and spending time with family. She is also a big fan of basketball.
Skills
Cosmetic/restorative dentistry
Veneers
Prosthodontics
Dentures
Oral surgery
Tooth colored fillings
Periodontics
Teeth whitening
Root canals
Amber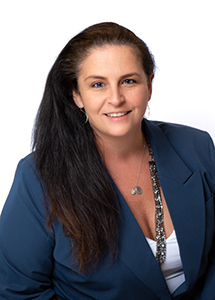 General Manager
Amber is a Volusia County Florida native. She started her career in dentistry 15 years ago as a receptionist and moved into dental assisting, where she received her expanded functions certification from University of Florida "Go Gators". Amber started with Universal Smiles Dentistry as a scheduling coordinator and worked her way up to the general manager. Amber has completed the Power Program with MGE management experts to improve her ability to manage a great company that helps patients. Amber loves her job and pride herself in a smoothly running productive company that strives to help people maintain great oral health and beautiful smiles.
When not at the office, Amber loves the beach, boating, motorcycles, football, and especially spending time with her three children and three grandbabies.
Maggie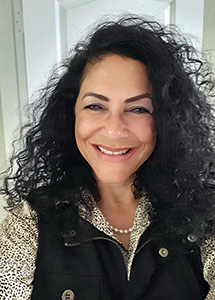 Registered Dental Hygienist
Maggie Berger has been a Registered Dental Hygienist for 20 years, born and raised in Miami Florida. She attended the 2 year dental hygiene program at Miami Dade Medical Campus and passed her clinical and state boards receiving her Registered Dental Hygiene license in year 2003. While pursuing her dental hygiene career, she and her husband were blessed with a precious baby boy, making the challenges meaningful. Her son, now 25 years old, has always been her inspiration in overcoming every obstacle that comes her way.
Maggie's goal is to always protect and advocate for her patients and making sure the patient understands the importance of a dental hygienist role in regards to their oral health.
On her days off work, she is with her family either at a theater watching the latest movie or on a roller-coaster ride at one of the Orlando theme parks.