Questions to Ask Your Dentist Before You get Dentures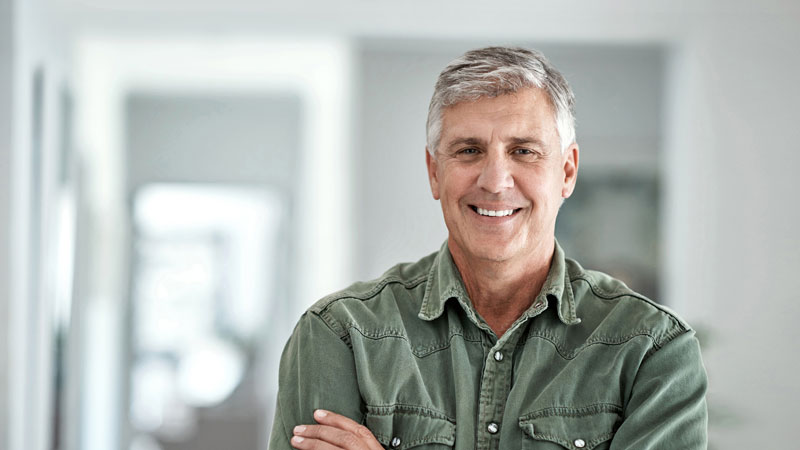 If you are like most people, you are at least somewhat hesitant to get dentures. This is not a time to make assumptions or base your decision on a quick scan of Google search results pertaining to dentures. Meet with your dentist, ask the right questions and you will be able to make a truly informed decision as to whether dentures are right for you. Let's take a look at the top questions to ask before moving forward with dentures.
How do dentures remain in place?
There is no sense in getting dentures unless you are completely certain they will remain firmly in place throughout the day. Ask the dentist how your dentures will remain in place and you will receive the reassurance you need to move forward with this tooth-replacement solution. Suction is used to keep traditional dentures in place. The dentures press against the mouth, generating a seal, oftentimes bolstered with the use of a denture adhesive. The end result is the creation of a vacuum of sorts beneath the dentures to hold them firmly in place. It is also possible to secure dentures in place with dental implants. The dental implants are firmly connected to the jawbone to replicate natural teeth. This connection ensures the dentures function almost exactly the same as regular teeth. The use of dental implants with dentures also means there is no need for the dentures to cover the upper portion of the palate.
How will my dentures be fitted?
The fit of your dentures is of the utmost importance. The precision of the dentures' fit is dictated by the quality of the dentures as well as the dentist's skill, experience, and knowledge. However, some cheap dentures merely have a partial fitting. Such dentures are made ahead of time, so the patient only has a couple of different sizes to pick from. Pre-made dentures are fitted to the gums with the use of a gum impression. This impression should be as detailed as possible to ensure the dentures properly fit on the gums. However, partial dentures are not merely fitted to the gums – they are also fitted to the patient's entire mouth.
Partial dentures are not made ahead of time. Rather, they are made in accordance with the mouth measurements the dentist takes. Our dentist will take impressions of the gums as well as the rest of the mouth to ensure the dentures are just the right fit. In short, if your dentist is unwilling to fit your dentures to your entire mouth and face, there will likely be some problems down the line. In some cases, the dentist will go as far as gauging the patient's unique mouth tissue, muscles, and skin when determining how to properly shape the dentures.
Are dentures the right solution if I am tired of my problematic teeth?
There is no definitive answer to this question. Your unique oral health challenges are not the same as those faced by other patients. If you have severely diminished oral health, dentures might be better than constantly repairing your problematic teeth. Though dentures will be slightly uncomfortable at first, they will become more comfortable as time progresses. Embrace this minor challenge and your dentures will feel normal in as little as a few days. At most, it will take a couple of months for your dentures to feel normal. Dr. Johnson a periodontist in Bellevue adds that there are different types of dentures such as All-On-4 that can also be a good option to replace your teeth, depending on your unqiue situation.
What are dentures made of?
Plenty of dentures are comprised of plastic. Though plastic dentures often look visually pleasing at the outset, they will eventually become dulled and stained as time progresses. Furthermore, plastic dentures eventually become less functional over time. The best dentures are made with advanced ceramics and other materials that have proven more reliable than plastics. Dentures made with advanced ceramics look like natural teeth. Dentures made with such ceramics resemble porcelain veneers yet they are harder so they can retain their edge that much better, ensuring teeth cut through food with ease.
What should I do if my dentures slip out?
Each patient's unique bone structure plays a large part in determining whether the dentures remain firmly in place or slip out of place from time to time. Most patients do not have any problems with upper dentures as they are comparably stable due to the suction force from the roof of the mouth. The dentures positioned at the bottom of the mouth do not have a means of suctioning to remain in place. These lower dentures must also contend with the patient's tongue. If either the upper or lower dentures slip out, a denture adhesive will help. However, the dentist might recommend the use of two dental implants that attach to the denture's underside, ensuring it remains firmly in place.
I'm worried about an embarrassing moment with dentures. Should I opt for traditional or implant-supported dentures?
Traditional dentures are that much more likely to slip out when eating or doing other things with the mouth. This is the case as traditional dentures are held in place with suction and adhesives. Opt for implant-supported dentures and they will be securely connected to the jawbone, ensuring they are secured in place just as your natural teeth were when you were a youngster.
Are all patients eligible for a full denture implant?
Some patients are not good candidates for implant-supported dentures. If you do not have healthy bone tissue, the dental implant will not have the proper support. However, if you have lost a small amount of bone tissue in your jaw, the dentist will likely be able to graft new tissue to fortify the bone, setting the stage for reliable implant-supported dentures that serve you well across posterity.
Schedule an Appointment at Universal Smiles Dentistry
If you are thinking about getting dentures or if you have not been to the dentist in the past six months, contact Universal Smiles Dentistry today to schedule an appointment. Those who live in and near Orange City can reach us by dialing (386) 200-6557. If you live in the greater Edgewater area, dial (386) 200-6636 to schedule an appointment.
Please login to publish a comment.
Comments (0)