Universal Smiles Dentistry's Wide Range of Dental Services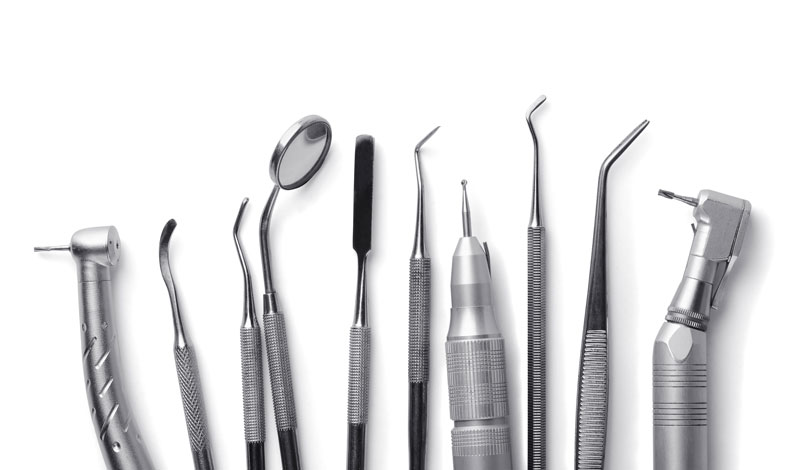 Are you unhappy or self-conscious of your smile? Alternatively, you may have dental health issues like gum diseases or cavities. Regardless of your concern, dentists in Titusville can use various dental instruments and techniques to brighten up the aesthetics of your smile and eliminate pain associated with dental health problems.
Besides oral exams and general dental cleaning, dental services provided by Universal Smiles Dentistry include general, cosmetic, restorative, and emergency dentistry. Our excellent dental services are available in various locations across Florida. Our locations include DeLand, Edgewater, Orange City, South Daytona, Lady Lake, and Titusville.
Universal Smiles Dentistry is your family-friendly dental chain, providing primary to complex dental services. Our full range of services can help enhance your smile and restore or maintain your oral health.
Types of Services by Universal Smile Dentistry
Our quick and routine services are constructed to advance your smile and help you adopt a better dental hygiene routine.
General Dentistry
Visiting your dentist in Edgewater regularly is ideal for maintaining teeth and gum health. In addition, maintaining oral health is essential for ensuring overall body health. Our general dentistry services include preventive care, including dental exams, cancer screenings, and hygiene cleanings. At the same time, we provide periodontal care to ensure a healthy, bright, and sparkling smile.
General dentistry helps maintain good oral health and general well-being. At Universal Smiles Dentistry, we create personalized dental health plans to ensure happy and healthy smiles.
Our general dentistry services include the following.
Oral exams and cleaning
Fluoride Treatments
Digital X-Rays
Oral Cancer Screenings
Tooth-Color Fillings
Pediatric Dentistry
Cosmetic Dentistry
Are worn, chipped, misaligned, gapped, stained, or discolored teeth stopping you from reaching your maximum smile potential? Cosmetic dentistry can give you a smile makeover to enhance your smile. Cosmetic dental procedures, such as teeth whitening and orthodontic treatment plans, can give you a better smile to help you regain confidence.
Universal Smiles Dentistry offers various dental procedures to help you achieve a bright smile. Here are ways we can help improve your smile.
Tooth Bonding
CEREC Same-Day Crowns
Porcelain Veneers
Dental Crowns
Porcelain Crowns
BriteSmile
Tooth Whitening
Restorative Dentistry
Do you need to cover your mouth while laughing or smiling? Broken or missing teeth can shatter your self-confidence, making you insecure about your smile. Dental procedures categorized by restorative dentistry involve replacing or repairing damaged, chipped, broken, or missing teeth.
Restorative dentistry is about improving dental health and function while offering cosmetic improvements simultaneously. For example, dental crowns can give your teeth a more uniform look and restore your chewing function simultaneously.
Universal Smiles Dentistry offers several dental treatments, from basic to advanced. The following services are part of our restorative dentistry.
Dental Crowns
Dentures
Fixed Bridges
Inlays and Onlays
Emergency Dentistry
Accidents are a part of life, and many individuals may damage or injure their teeth or oral cavity. Dental emergencies like this are serious, and you should always take them seriously.
In emergency dentistry, dentists address dental emergencies that may occur suddenly – without warning or notice. This dental department is concerned with unforeseen dental problems requiring immediate professional medical attention.
Dental emergencies can include anything from broken or missing teeth to severe toothache. In situations like this, Universal Smiles Dentistry can help solve the issue at hand and prevent further dental problems.
We provide emergency dentistry services for the following situations.
Knocked-out tooth/ teeth
Lost fillings or crowns
Cracked or broken tooth/ teeth
Periodontics by Universal Smiles Dentistry in South Daytona
Periodontics focuses on the prevention, diagnosis, and treatment of issues related to the function and health of the gums. It is about improving and preserving the tissues supporting your teeth. Periodontists also address issues regarding the jawbone.
At Universal Smiles Dentistry, we aim to provide effective medical solutions for problems affecting all levels of gum health. We educate our patients on better care for their gum health, providing personalized plans for each individual.
Your dentist in Edgewater will conduct a dental checkup and periodontal exam to assess the current health condition of your gums. Universal Smiles Dentistry's periodontal services include the following:
Gum Recession
Bone Grafting
Crown Lengthening
Perio Protect
Orthodontics in Titusville
Orthodontics can help people who have crooked teeth or want them straighter. Your bite and mouth will also work better, in addition to stunning results and giving you a great straight grin. Unexpected problems, including periodontal disease, TMJ, digestive disorders, and even tooth decay, can arise from an incorrect bite. You and your dentist will be able to choose the best orthodontics option for your particular needs from a variety of available treatments. In addition to conventional metal braces, we now provide ceramic and Invisalign braces.
Our staff will look at your smile, discuss your objectives, and provide you with the best orthodontic treatment alternatives. Call our office immediately to take the first step towards a more self-assured grin!
Our orthodontic services at Universal Smiles Dentistry include the following.
Dental Implants in Orange City
Dental implants are a great solution when one or more teeth are lost because they provide a durable alternative to partial or full dentures. Dental implants are artificial teeth and roots made with titanium that are inserted into the jaw surgically.
The teeth linked to implants have a highly realistic appearance and can improve your smile. They are robust and built to endure forever! Our specialists will evaluate your smile, discuss the best treatment options, and create a personalized strategy that works for you.
Root Canal
Any problems inside the tooth are treated by endodontics, most frequently through root canal therapy. Technology advancements have allowed us to salvage teeth even with significant internal and root damage.
We will always take every precaution to prevent the extraction of a tooth. Removing the pulp and any other infected portions of the tooth during root canal therapy allows us to retain a natural tooth. Call our staff immediately to make an appointment if you have inquiries about Central Florida root canals.
Our specialists can assess your smile, address your concerns, and provide you with a correct diagnosis for your course of treatment.
Wisdom Teeth in DeLand
Our staff can assist you if you have any inquiries about wisdom teeth. Our staff can inform you what to anticipate as your wisdom teeth erupt, whether you are in discomfort, have swelling, or want to make plans.
Some of the most frequently pulled teeth are wisdom teeth. This is often because there is insufficient space for them to emerge correctly without damaging the rest of your teeth. Painful issues may result if the teeth become impacted or the wisdom teeth cannot erupt properly.
If we see that these issues could arise, we prefer to prevent them by just having the wisdom teeth extracted! Your wisdom teeth may need to be removed to stop the crowding or shifting of other teeth.
Your smile is an expression of who you are. It defines you. Because of this, maintaining healthy gums and teeth is crucial. Make a call to Universal Smiles Dentistry right now.
Universal Smiles Dentistry aims to make family-specific dental care accessible. We care for patients of all ages in our community clinics in Orange City, Titusville, Edgewater, and South Daytona, as well as Lady Lake (The Villages) and DeLand. If you contact us, a staff member will happily schedule a meeting.
Please login to publish a comment.
Comments (0)