See Your New Invisalign Smile with SmileView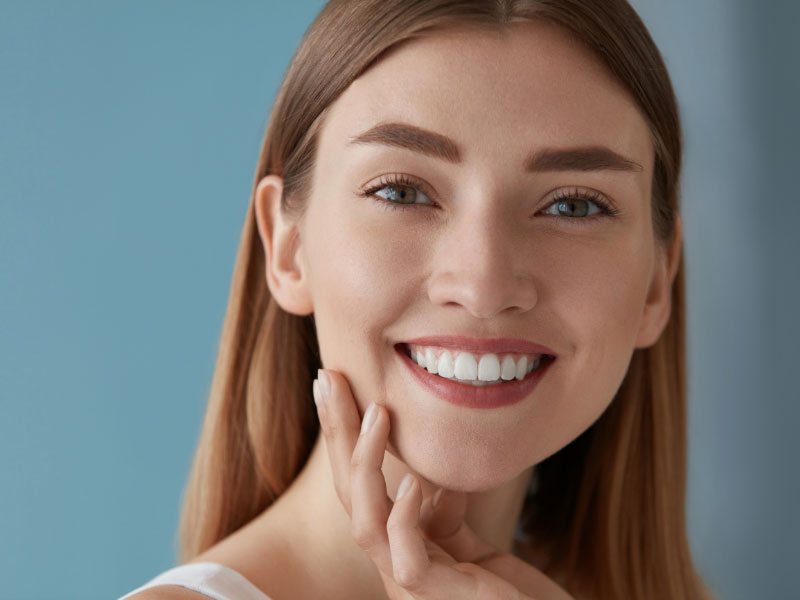 Are you looking to transform your smile and achieve straighter teeth? Universal Smiles Dentistry, your trusted Edgewater dentist and DeLand dentist is excited to introduce a revolutionary tool called SmileView. With SmileView, you can say goodbye to the uncertainty and envision the beautiful smile that awaits you before committing to the Invisalign treatment.
Imagine being able to see the transformation before it even happens. With SmileView, you no longer have to rely solely on imagination or trust the process blindly. Instead, you can actively participate in the treatment planning, making informed decisions about your smile. You can gain confidence and reassurance in pursuing Invisalign treatment by visualizing the potential outcome.
At Universal Smiles Dentistry, our team of experienced dentists is committed to providing personalized care to each patient. We understand that every smile is unique, and we believe in tailoring your treatment plan to suit your individual needs and goals. We can create a customized Invisalign treatment plan that aligns with your vision and helps you achieve desired results.
Don't let uncertainty hold you back from achieving the smile of your dreams. Schedule a consultation with Universal Smiles Dentistry today and experience the power of SmileView. Read further to learn more about SmileView.
Invisalign: A Modern Solution for Straighter Teeth
Invisalign has revolutionized the field of orthodontics, providing a discreet and comfortable alternative to traditional braces. This advanced treatment utilizes a series of clear aligners to gradually shift your teeth into their desired positions. Invisalign helps you achieve a straighter smile without the hassle and visibility of metal wires and brackets.
At Universal Smiles Dentistry, we are proud to be an Invisalign Diamond Provider, which means we have extensive experience and expertise in providing Invisalign treatment. Our skilled Orange City dentist and team will create a personalized treatment plan tailored to your unique needs and goals, ensuring optimal results.
The Power of SmileView: Visualize Your New Smile
SmileView is an exciting feature that Universal Smiles Dentistry is proud to offer. It allows you to see a digital simulation of your new smile before beginning your Invisalign journey. This powerful tool uses advanced technology to provide a realistic preview of how your teeth will look at the end of your treatment.
How Does SmileView Work?
Using SmileView is simple and convenient. Our knowledgeable South Daytona dentist team will take a 3D scan of your teeth during your consultation at Universal Smiles Dentistry. This scan is then used to create a digital representation of your smile. They will use SmileView, which will help you explore different treatment options and see how your teeth will gradually shift over time. This visual representation allows you to make informed decisions and set realistic expectations for your Invisalign treatment.
The Benefits of SmileView
If you are confused about why you need to invest in SmileView, here are some benefits of Invisalign. Read further before you make any decision.
Enhanced Confidence throughout the Treatment Process
Visualizing your new smile through SmileView offers an incredible benefit: increased confidence throughout your Invisalign treatment. Knowing how your smile will look once the treatment is complete helps alleviate any concerns or uncertainties you may have.
It provides an assurance and a positive mindset, allowing you to embrace the journey towards a straighter smile with greater confidence. With each step, you can visualize the progress and stay motivated, knowing the beautiful smile awaits you.
Empowering Informed Decision-Making
Making informed decisions about your dental treatment is essential, and SmileView plays a significant role in this process. By visualizing your new smile, you clearly understand the expected outcome. You can explore different treatment options, compare the potential results, and actively participate in the treatment planning process.
It empowers you to make choices that align with your preferences and desired outcomes. Collaborating with your dentist, you can discuss the possibilities and customize your Invisalign treatment plan to achieve the smile you've always wanted.
A Personalized Journey to Your Ideal Smile
Universal Smiles Dentistry understands that each patient is unique, and personalized care is at the heart of their practice. With SmileView, you can actively engage in the treatment planning process. This ensures that your goals and expectations are met at every step.
The experienced dentists at Universal Smiles Dentistry will closely work with you, considering your specific needs and desires. We help create a customized Invisalign treatment plan that addresses your orthodontic concerns and delivers the best possible results. This personalized approach guarantees that your new smile truly reflects your individuality.
Conquering Dental Anxiety with SmileView
At Universal Smiles Dentistry, we understand that dental anxiety can be a significant barrier for many individuals seeking orthodontic treatment. We strive to create a comfortable and relaxing environment for our patients, and SmileView plays a crucial role in alleviating anxiety.
SmileView helps reduce anxiety by eliminating the fear of the unknown by allowing you to visualize your future smile. You can see the positive transformation that awaits you, giving you the confidence to move forward with your Invisalign treatment. Our compassionate team of dental professionals is dedicated to providing a stress-free experience, ensuring that you feel comfortable and at ease throughout your treatment journey.
Schedule Your Consultation Today!
If you are ready to embark on your journey to a straighter smile, Universal Smiles Dentistry is here to help. As experienced Invisalign Diamond Providers, we have the expertise and dedication to deliver exceptional results. Utilizing SmileView, we can provide a realistic visualization of your future smile, empowering you to make informed decisions about your treatment.
Contact Universal Smiles Dentistry today to schedule your consultation and discover the transformative power of Invisalign. Don't let dental anxiety hold you back from achieving the smile of your dreams. Our friendly team is here to answer any questions you may have and guide you through the process. Take the first step towards a confident and radiant smile!
Please login to publish a comment.
Comments (0)