Dental Checkups for Back to School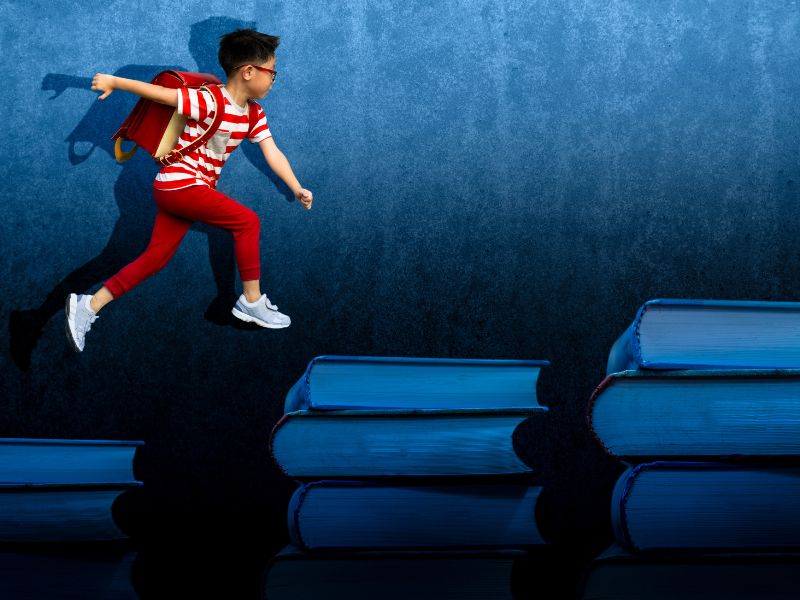 Given that your child's mouth and teeth are developing quickly, it is crucial to regularly check on your child's oral health. Especially now that school is soon back in session, many parents will want to arrange their children's dental checkups before things become busy again in the dental offices.
An appointment with your Edgewater dentist is an excellent method to get your child's oral hygiene regimen back on track because it might occasionally slide somewhat while they are on vacation. Many schools advise parents to take their kids to the doctor before the new school year begins to reduce the number of days students miss from class.
Keeping your kid's smile safe is a back-to-school priority. But why are dental checkups by an Orange City dentist for back to school so essential, and how can a parent prepare themselves and their child for it? We are going to answer all your questions in this post.
Importance of Back-to-School Dental Checkups
In a few weeks, youngsters will return to school and confront new courses, instructors, and possibilities for subtle tooth rot to emerge. Cavities are growing more prevalent among schoolchildren due to school meals, vending machine snacks, and hectic schedules preventing students from cleaning their teeth. Arrange a dental examination for your children so their teeth are clean and healthy for the start of the new school year. This will offer them the best chance to succeed in school with their oral health in the best condition.
In addition to the teeth being free of plaque and germs that erode enamel, dental exams are beneficial for children for various other reasons. First of all, parents teach their kids how important dental health is by taking their kids to the dentist regularly. Early visits to your South Daytona dentist for kids increase their likelihood of growing up with positive attitudes about dentists and dental care. Second, routine dental exams enable dentists to spot oral health issues in children early on, enabling your little one to receive the proper care and treatment required for a healthy smile. Children may experience silent tooth decay, which gets worse if left untreated.
With the assistance of a dentist, routine dental exams stop this from occurring and safeguard the teeth's health and structure. Finally, parents gain from taking their children to the dentist since it educates them about the habits they should be modeling for them at home and offers them the chance to get guidance from their DeLand dentist on handling specific situations. These and several other factors support the idea that children who visit the dentist frequently have better dental health than those who do not.
Things to Consider When Arranging a Dental Checkup for Back to School
Summer has flown by like we just closed our eyes. The start of the new school year brings fresh supplies, sharpened pencils, and crucial checks with your child's doctors. The most persistent issue affecting youngsters is dental decay. In fact, untreated dental decay affects over 20% of kids between the ages of 2 and 19. It can cause discomfort and make it difficult for them to eat, speak, or study. Fortunately, dental decay in youngsters may be quickly detected and possibly avoided by following the below-mentioned considerations before planning a dental checkup for back to school.
Plan Beforehand
Unfortunately, many parents forget to schedule those back-to-school visits before August, which may make it challenging to locate a time that works for the entire family. You should see the dentist every six months with your kids, so schedule your follow-up visits before they leave the office. It will be simpler to avoid the hurry if you and your family develop the practice of arranging such cleanings in advance.
Pick the Right Timing
If your child will have fun at their appointment, it may depend on when they arrive. Try not to disrupt regular schedules like naps or snack times to ensure your child is at their best. Not all kids have the energy left over to manage after-school commitments. It's acceptable to offer your child a snack or a small meal before bringing them to the doctor's office, so just ensure they clean their teeth before returning to the room. Plan for success by considering your child's temperament, which you know best.
Know What to Expect
X-rays usually precede a cleaning and checkup appointment, followed by treatment with the hygienist and an examination with the dentist. A "happy visit" is offered to young children to help them get used to the newness of the dental office, the Titusville dentist, and their staff. X-rays, usually obtained at age five, and orthodontic consultations, usually held at age seven, are two more significant dental visit milestones.
Keep Your Child Calm and Relaxed
Children can become unhappy during their back-to-school dental appointment since it's a novel scenario, and they frequently seek their parents' guidance on how to respond. Try to leave your anxiety at home if going to the dentist gives you anxiety so that you can assist your child. Encourage your youngster during the visit if you can. Bring any sports mouth guards or retainers your child may be using so dentist or orthodontist may check them for signs of wear and tear and ensure they fit perfectly.
Follow Up on the Treatment
Ensure your child attends any visits if the dentist determines they require treatment. According to the American Dental Association, dental illness causes youngsters to miss 51 million school hours annually. Early dental care will allow your child to learn more in the classroom.
Your child's dentist may suggest sealants to add an extra layer of protection to your child's teeth, even though checkups and examinations may detect issues early and even prevent them. Regular dental appointments and upholding proper oral hygiene practices at home may significantly improve your and your kids' quality of life. Schedule those back-to-school activities right now.
Conclusion
Preparing for a dental checkup for your child's back-to-school routine is the best thing you can do to ensure that they spend a successful school year. Back-to-school dental checkups ensure that your child's dental health is in perfect condition, or if there are any foreseen dental issues, they can be treated right at the beginning.
If you are looking for the best professional dental assistance in your area, contact us at Universal Smiles Dentistry to book your appointment and have your child's most skilled dental treatment.
Please login to publish a comment.
Comments (0)