Can Dental Implants Work for You?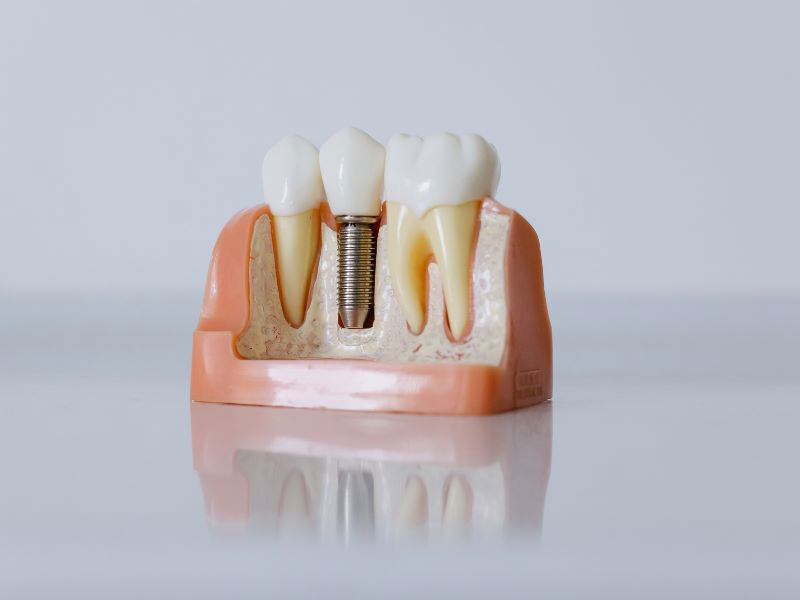 Despite caring for their teeth, millions of people in the U.S. suffer tooth loss, decay, and periodontal diseases. Dentures and bridges were the only dental treatment options for individuals with missing teeth for the past few decades. Luckily, we have dental implants available today.
This guide will help you find out whether you can be a good fit for dental implants. We will also highlight the benefits of dental implants. The procedure of placing a dental implant involves multiple steps. First, the dentist begins the process by surgically planting a post made from titanium into your jawbone. During the healing process, the implant will fuse with the natural jawbone and create a solid foundation for the replacement teeth.
Next, the dentist will place a small connector or an abutment on top of the dental implant to connect the replacement teeth. Finally, your dentist will attach the custom-made crown or the replacement teeth to the abutment. The whole process results in teeth that function and appear like original teeth. Contact Universal Smiles Dentistry to speak with a trusted South Daytona dentist for your dental implant queries. If you are considering getting dental implants, here are the benefits of this popular dental procedure.
What Types of Implants Are Available?
There are numerous implant types available. Subperiosteal implants are positioned over, beneath, or on the jawbone. Endosteal implants are titanium dental implants that are like screws. They are inserted into your jawbone and are the most widely used ones. These dental implants are perfect for people who want to avoid bone-rebuilding procedures since they have shallow jawbones.
Can Dental Implants Work for You?
Here are the factors that you must consider if you want to become a candidate for dental implants. Your dentist will also help you decide if you qualify for this procedure.
Jawbone and Gum Health
The success of dental implants depends heavily on the health of your jawbone and gums. A dental implant's titanium root bonds with the jawbone to remain intact. If the jawbone is not dense enough to hold the implant in place, this process, known as osseointegration, will not be successful. By using bone tissue from other places of the body as a transplant, dentists can occasionally overcome this problem.
Gum tissue gives implant roots more stability, protection and a base for the crown to rest. However, gum recession is another barrier to dental implants, typically a sign of periodontal disease. Without significant adjustments to their dental hygiene routines, patients with periodontal disease frequently lose gum tissue, and there is a higher risk of infection following the dental implant procedure.
Facial Development and Age
Any future changes in the size or shape of the jaw could be detrimental to implant success since dental implants need a stable base. Due to this, many dentists frequently will not insert implants in patients younger than 18. However, some professional dentists may make exceptions case-by-case after assessing the jaw's development. The fact that there is no upper age limit for dental implant eligibility is excellent news for adults. Even for seniors 80 years of age or beyond, implants can give permanent tooth replacement, provided the patient has no substantial risk concerns and their jaw is in good condition.
Medications
Before deciding on any surgical operation, including dental implant surgery, it is advisable to be aware of all the dangers and possible side effects of all the medications you are currently taking. In addition, you should be careful about drugs affecting the anesthetic used during the dental implant procedure.
Stop taking aspirin and NSAID painkillers a week before your treatment to prevent excessive bleeding. In addition, remember to tell your dentist about any prescription drugs you are taking so they can offer more specific information about the medications you should stop taking before the dental implant procedure. Your dentist will recommend you take Acetaminophen or Tylenol if you want to take any painkillers before the surgery day.
Other Risk Factors
Other medical issues and conditions could pose risks to people who are thinking about getting dental implants. For example, alcohol and cigarette consumption can prevent bone and gum tissue from regenerating. In addition, tobacco smoke may increase the chances of getting an infection. Therefore, avoid alcohol, tobacco, or other recreational substances to reduce the risk of complications after the implant.
People with systemic illnesses like Parkinson's, diabetes, and specific autoimmune diseases are more likely to experience implant problems or infections. Implant problems can also be triggered due to osteoporosis, the drugs used to treat it, or conditions that cause bone degeneration. Finally, dentists have the right to refuse patients with psychiatric issues or other illnesses that make it difficult or impossible to take care of the implant after surgery.
Benefits of Dental Implants
They Are Like Real Teeth
Another significant advantage of dental implants is that they restore an individual's chewing capabilities. That means you can eat and generally chew as if they were natural teeth. You can hardly feel or tell the difference between the implant tooth and your natural teeth. In addition, you can brush and floss normally.
They Stabilize the Adjacent Teeth
A missing tooth results in a gap that pushes the adjacent teeth to shift toward the gap. As a result, the teeth pull out of their original position, affecting your chewing and biting abilities. Sometimes, it can also affect your appearance or cause interferences that may make tooth replacement difficult. Another problem with a poor bite is TMJ or temporomandibular joint which usually results in headaches and pain.
They Can Last for Decades
Unlike a dental bridge that may last for only a decade or so, your dental implants may last for a lifetime. That is because the titanium implant integrates with the jawbone and is bio-compatible, which means it's non-toxic. In addition, since the body does not reject it, a dental implant is a healthy replacement tooth.
Dental Implants Prevents Bone Loss
When no implants or tooth roots stimulate the jaw, bone loss may occur. That's because the absence of a tooth makes the jawbone in the space deteriorate because of lack of stimulation. The bone area can lose up to 25% of its volume if you don't place an implant in the first year of losing a tooth. Then, over the years, this bone loss continues to occur. You should also know that dentures can speed up bone loss since they usually become loose and rub against the bony ridge. Since an implant replaces the root and the tooth, restoring chewing offers the stimulation required for natural bone growth.
Prevents Gum Diseases
Gaps due to missing teeth can trap bacteria and food particles. Over time, this build-up of bacteria leads to gum diseases.
They Prevent Premature Aging and Facial Sagging
An unwelcome side effect of bone loss brought on by tooth loss is facial sagging. The face's lower part begins to collapse, leading to wrinkles and lines around the mouth. It can also make your lips thinner and appear much older than your actual age.
Final Thoughts
Consult your Titusville dentist about the advantages and risks of dental implant treatment to know if you qualify for this procedure. Your general health will significantly impact the healing process and how long the implant may last. Pay close attention to the recommended oral hygiene guidelines for the implant to be successful. Contact Universal Smiles Dentistry for more information. Our expert dentists will screen your teeth to determine if you are fit for dental implants.
Please login to publish a comment.
Comments (0)